We offer installation service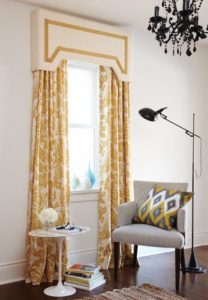 Custom Cornice
Cornice is a clean and simple hard top treatment that is upholstered with fabric. Not only it adds refinement to your home but can also hide imperfections or unsightly rods.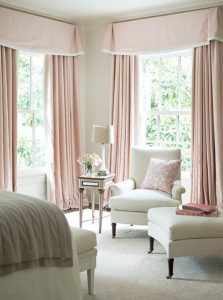 Valance
Valance is a short drapery panel that only sits at the top of the window. It always has a soft appearance that can look casual or formal depending on the design and fabric. It adds visual interest.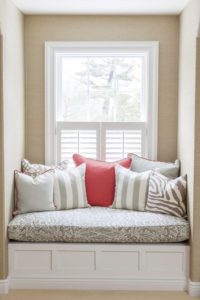 Window Seat
If you're lucky enough to have a window seat space, there's no reason you shouldn't make that space into cozy, scenic seating. Ask us about window seats, banquette seats or any custom work!
Bay Window Seat & Banquette Seat Ideas