FREE ONLINE ESTIMATE FORMS
Residential and commercial furniture, outdoor cushions, boat cushions, custom throw pillows, cornice and more. We work inside and outside.
If your cushions still look great but the cushions are no longer what they used to be, bring it to us! Have your furniture feeling like new.
Reupholstering is an investment for your home so it is very important to choose the right fabric. Browse from our fabric partners and fill out our estimate form.
EASY PROCESS TO REUPHOLSTER YOUR FURNITURE

FABRIC CONSULTING
With a great understanding of the furniture and upholstery technique, our fabric consultants can help you choose the right fabric for your furniture. Visit our shop to view our fabric sample and talk to our consultants.
IN-STORE, EMAIL OR PHONE 
Give us some basic ideas about your project.
Colors - the colors you have in mind, the colors you already have in the room.
Patterns - solid, small scale or large scale pattern, floral, plaid, stripe, etc.
Types - cotton, linen, velvet, mohair, embroidered, denim, silk, etc.
Functional requirements - pets, kids or both, food spilling, high traffic, sun exposure, etc.
Photos of the furniture, key elements in the room and basic measurements are always helpful.
Samples of other upholstery, drapery, paint color or rug can be helpful as well. 
WE GATHER A VARIETY OF FABRIC OPTIONS FOR YOU
We can pull out fabric samples based on your style and needs in store. If you would like to receive photos of the fabrics by email, sure! If you like some of the fabrics, we can mail out swatches for you to review.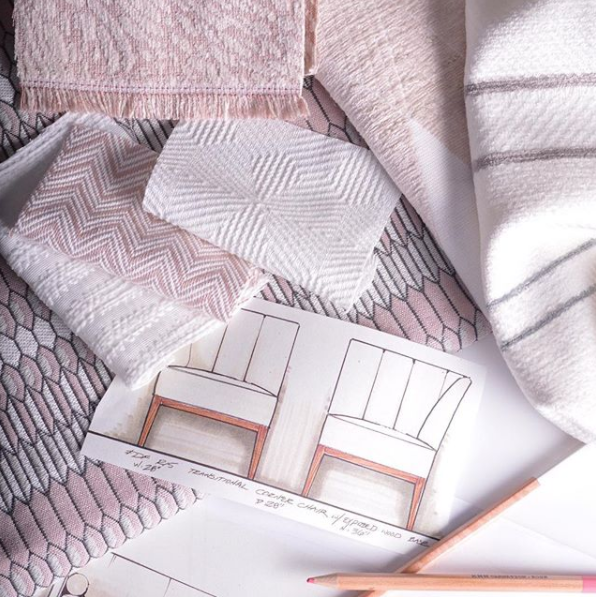 Have any questions?
Email, text, call or visit us and we will be happy to answer your questions.